Chipotle Chicken Chowder with Corn, Bacon, and Potatoes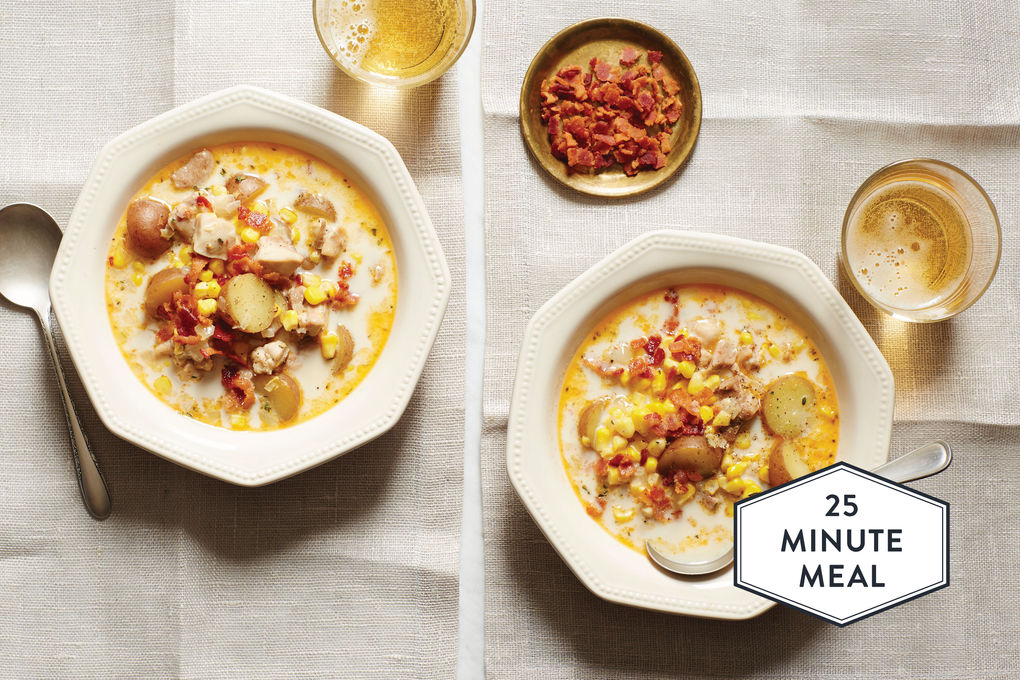 The important factor to considering when making a chowder is the balance of flavors. We've achieved a stellar combination in our chicken version by using a touch of chipotle en adobo for an underlying smoky warmth, some fresh corn for sweetness, and bacon for, well, bacon-y goodness! The meal comes together quickly and the pieces of chicken and baby red potatoes make it super satisfying. Cook, relax, and enjoy!
Broccoli Corn Chowder with Potato and Cheddar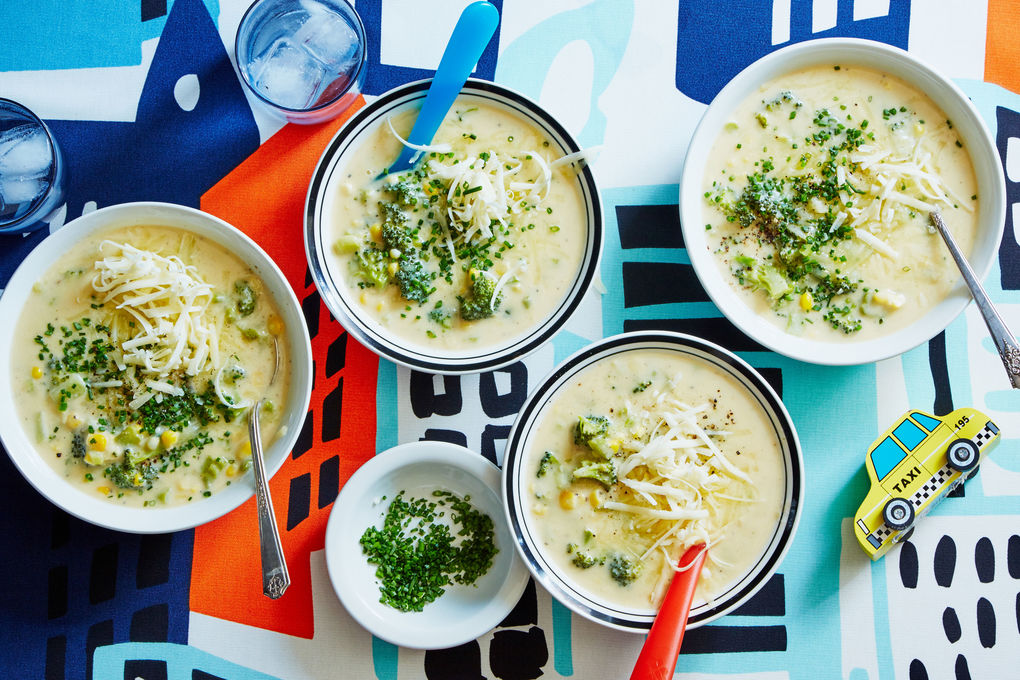 In this creamy, cheesy chowder, potatoes are blended smooth and work as the perfect thickener so as not to use excess flour or cornstarch. Fresh and crunchy corn is a great contrast, providing sweetness and color. Chives add a subtle flavor and double as an element of bright freshness in this hearty veggie chowder that works well into the summertime. Cook, relax, and enjoy!
Creamy Fish & Potato Chowder with Oyster Crackers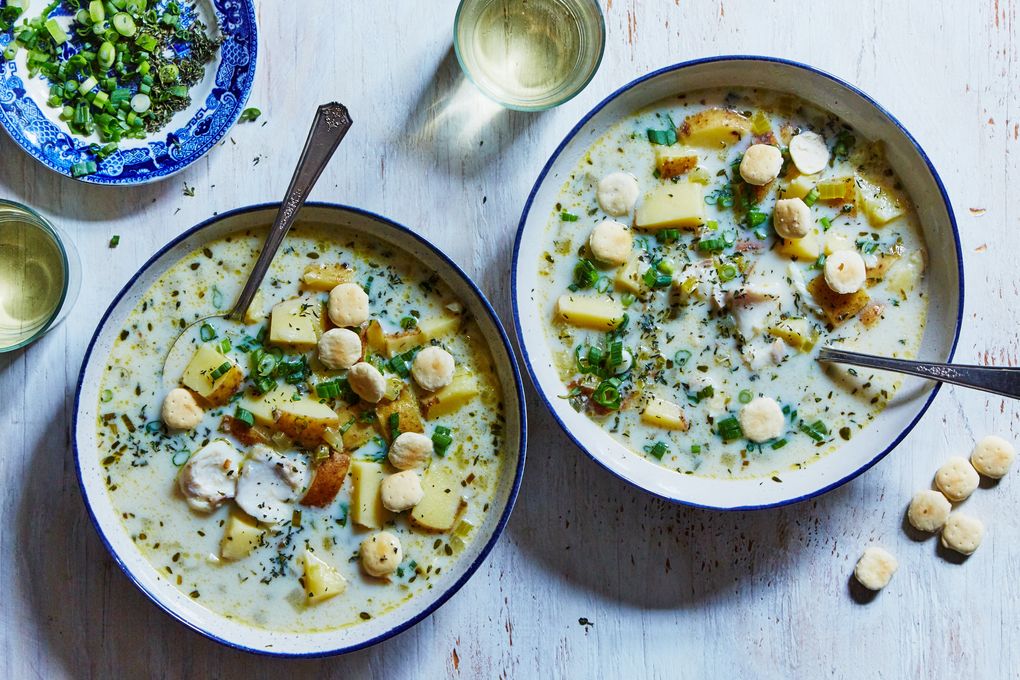 We're really missing the bliss of summer beach days at this point in the year, so we're bringing the ocean home with the flavors in this chowder. Tender, flaky pollock simmers in a fragrant broth with potatoes, celery, and mascarpone for richness. And no chowder is complete without oyster crackers bobbing on top. Done in 25 minutes, you'll be making this warming meal all year round! Cook, relax, and enjoy!
Smoked Salmon-Corn Chowder with Spinach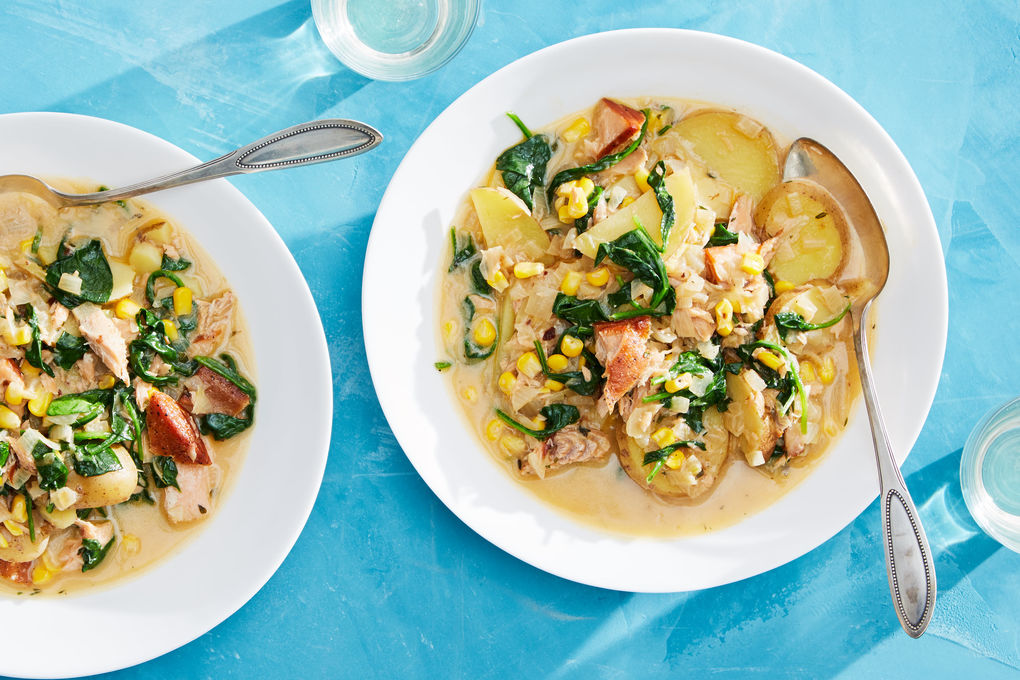 Creamy corn chowder just got a whole lot better! Hot-smoked salmon, smoky chipotles, and creamy mascarpone add delicious depth to take the ordinary to the extraordinary in this comforting weeknight meal. The late additions of spinach and corn just before serving lend a subtle sweetness and vibrant finish. Cook, relax, and enjoy!
New England Shrimp Chowder with Corn, Spinach, and Potatoes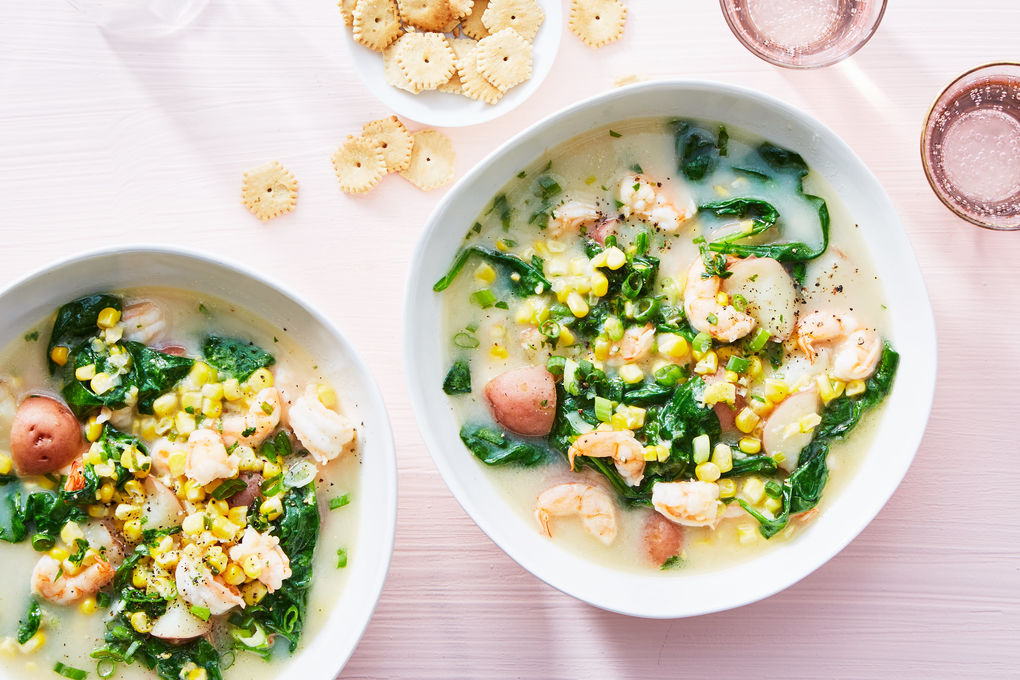 What distinguishes New England clam chowder from other types is the addition of cream. We've added mascarpone for extra richness and switched to US Gulf shrimp for meaty seafood sweetness. Crunchy corn and silky spinach add fresh-from-the-farmstand flavor. And, of course, potatoes! It couldn't be a chowder without them! Cook, relax, and enjoy!