Roasted Turkey with Stuffing Squash & Potatoes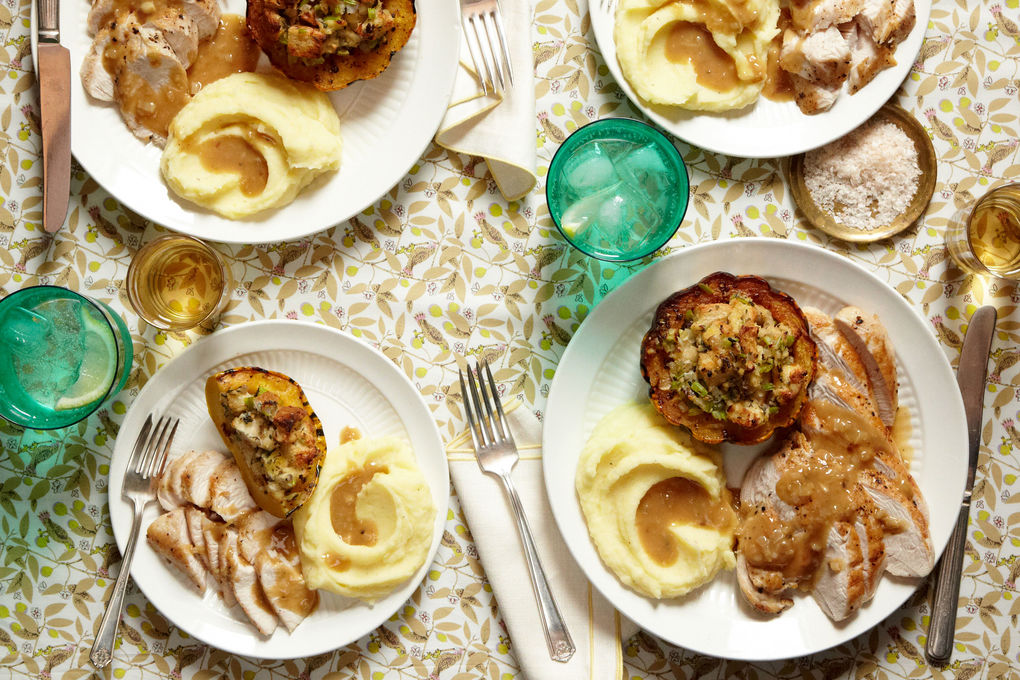 Despite our best intentions, we couldn't fit a whole bird in your box! Instead, we roasted turkey tenderloins and whipped up a smooth gravy in the same pan. We filled tiny squash dumplings with stuffing that crisps up a lovely golden in the oven. But the meal wouldn't be complete without mashed potatoes — stirred with a little butter and milk, they're the perfect, creamy side for a Thanksgiving dinner. Cook, relax and enjoy!
Hoisin Turkey Burgers with Ginger-Garlic Green Beans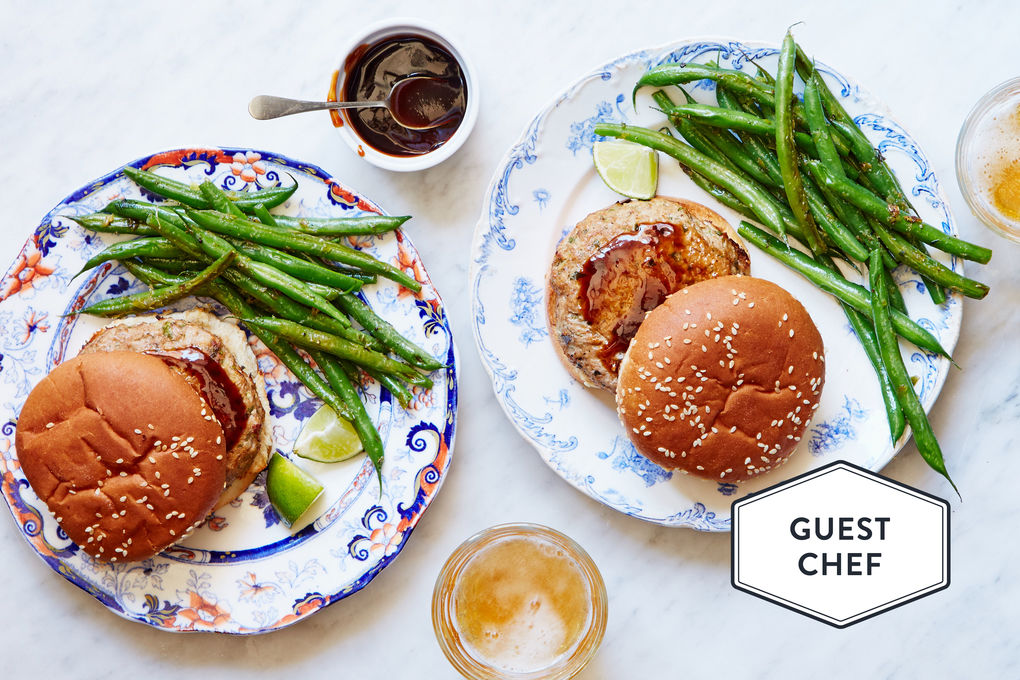 Jenny Rosenstrach, our favorite weeknight dinner guru, has shared a delicious meal for Mother's Day. She loves Mother's Day not so much for breakfast in bed and flowers but because it means spring is well under way and the grill is open for business. Since not everyone has a grill, we cooked these ultra-flavorful turkey burgers under the broiler, which provides direct heat just like a grill. On the side you'll find crisp green beans seasoned with fragrant ginger. Cook, relax, and enjoy!
Giant Turkey Meatballs with Charred Green Beans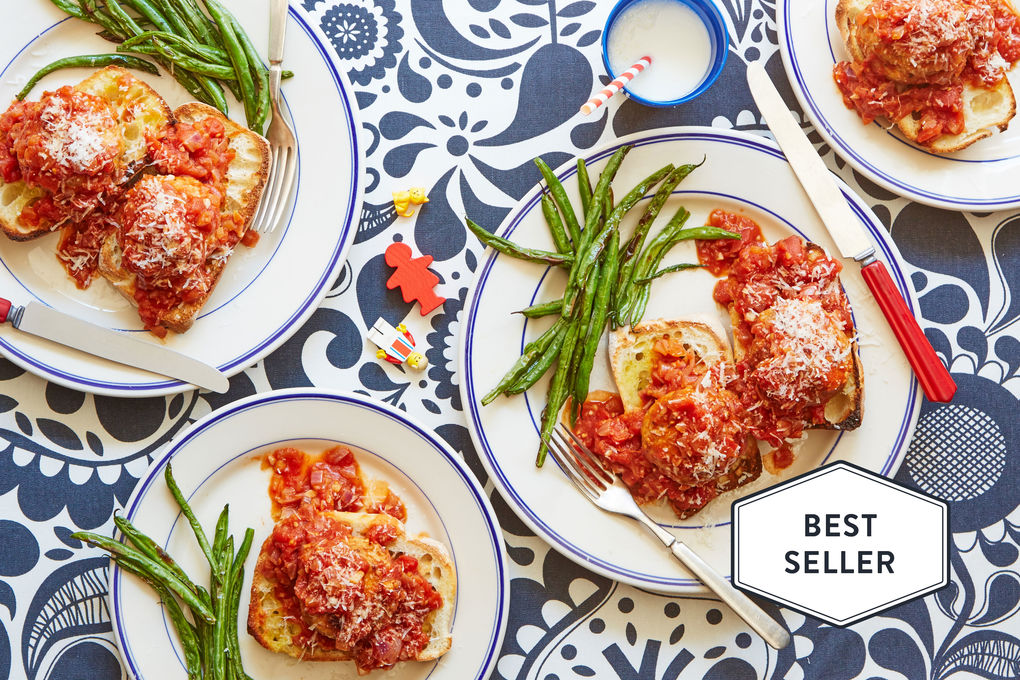 These oversized turkey meatballs stay light and fluffy with the addition of plenty of Parmesan. Just be sure to reserve some for serving. Served on top of toasted ciabatta rolls and alongside some quickly charred green beans, this dinner has family fun written all over it. Cook, relax, and enjoy!
Turkey Bolognese with Pappardelle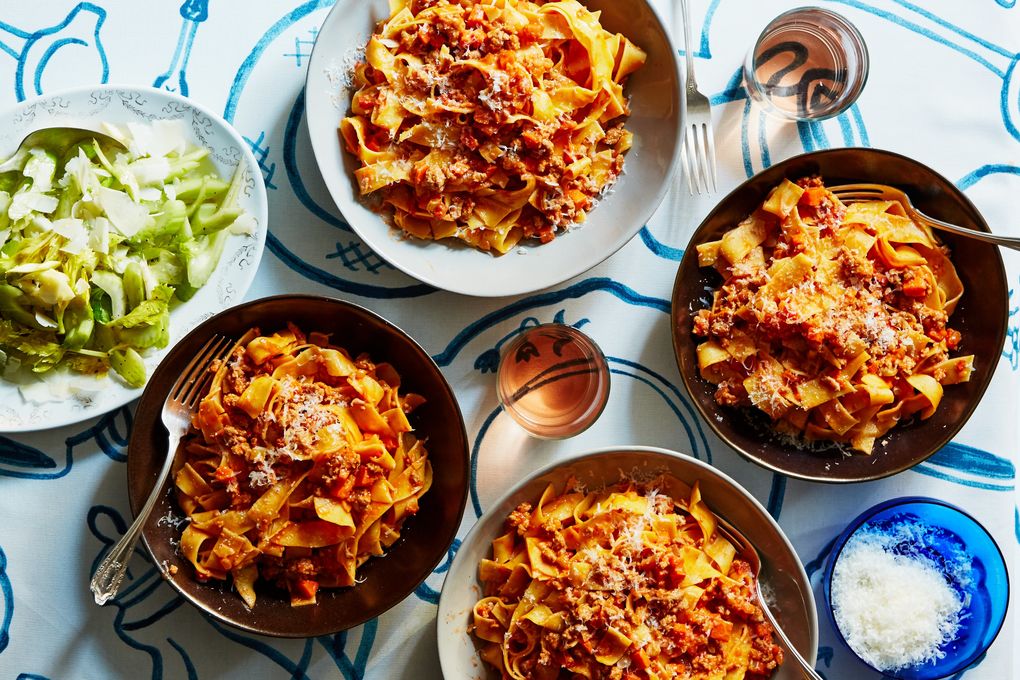 If orange isn't already your favorite color, it will be after cooking (and tasting!) this dish. Sautéeing carrots in a large skillet allows them to brown and caramelize beautifully, and a touch of milk in tomato sauce makes it extra velvety and delicious. The bolognese is lighter with the use of ground turkey instead of beef, but still has plenty of flavor served over buttery pappardelle. Cook, relax, and enjoy!
Mexican Turkey Pozole with Cilantro and Crispy Tortillas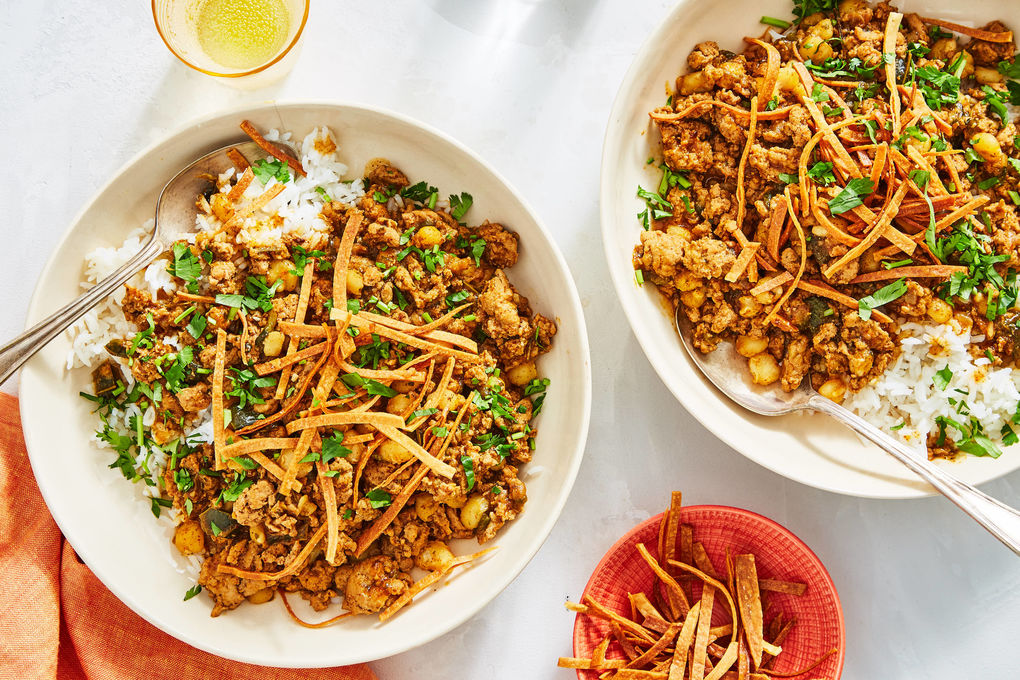 Pozole is a traditional Mexican stew made with pork or chicken, and hominy–corn kernels that have been dried and treated with lime. Typically served on special occasions, this whole delicious affair usually takes days to make…but not ours! It uses tender, chewy canned hominy and ground turkey, to make for scrumptious pozole that couldn't be faster or simpler, and no less delicious! Cook, relax, and enjoy!
Cheesy Turkey Meatballs with Spinach Salad & Peppery Croutons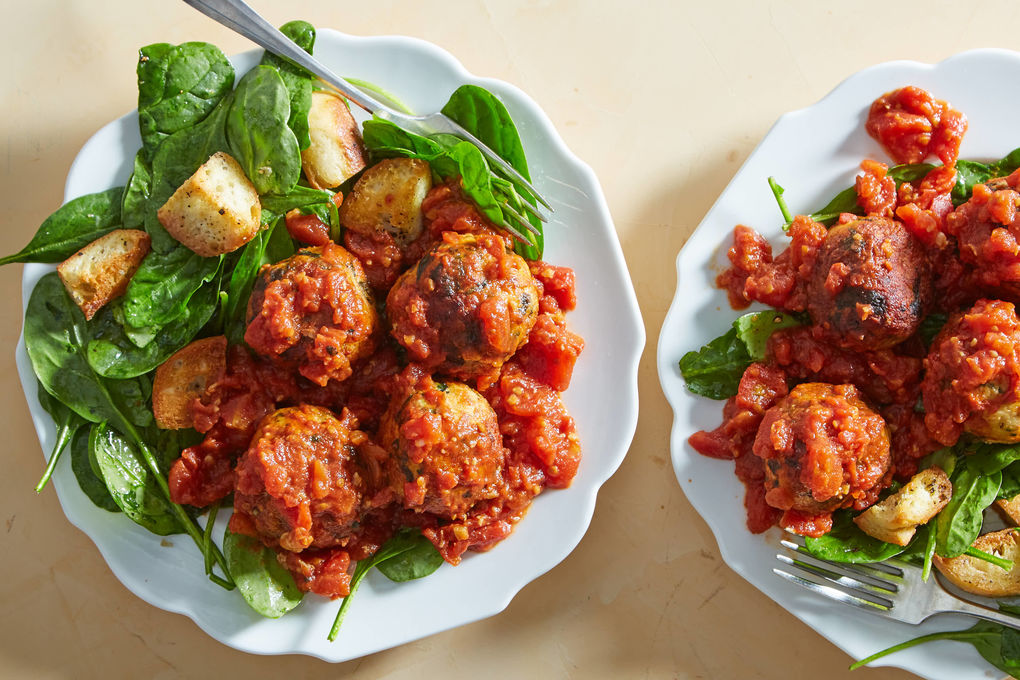 We thought about how much we love meatballs and cooked up this leaner, meaner version made with ground turkey and chopped spinach. The lean protein benefits from a bit of additional TLC in the form of cheese—fontina to be exact. The sauce is a kicked up version of a tomato sauce, with the addition of a little chili powder. A refreshing spinach salad with homemade croutons is served alongside. Cook, relax, and enjoy!